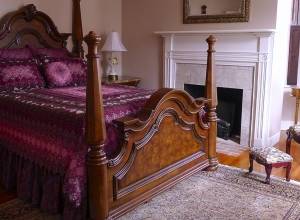 Room Location:
2nd Floor Front of the House
Street View
Fireplace:
Amenities:
Queen Size Bed
Steam Shower
Soaking Tub with Street View
Direct Tv
Hair Dryer
Robes
Complementary Bath Soap, Shampoo, and Hand Lotion
Rates Based off of Double Occupancy
Additional Guests $25.00/person
Sleeps 2-3
Gift certificates are available! 
Please visit our Event Page to view a complete list of all the upcoming events of the area including all of the Swope Manor Events!
Active Military and AAA members
get 10% off regular room rate*
-Offer not valid with any other discounts or special offers.

-Please call us at 717-398-2655 to make your reservation and receive this discount.